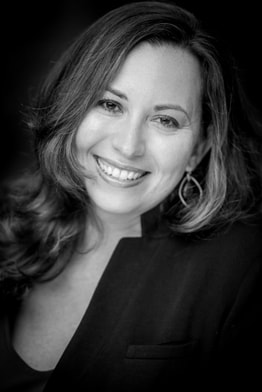 To watch the video of this episode, please go to: https://youtu.be/XTw7iFpKFxo
The Gift of Spiritually Transformative Experiences
Who are we and what are we actually capable of?
What is the gift of transcendent experiences?
What is often missing from traditional psychological approaches?
In this episode of Kaleidoscope of Possibilities, Dr. Adriana is joined by Dr. Katrina Michelle, a psychologist and filmmaker, whose own journey and spiritual awakening profoundly changed her life and inspires her personally and professionally.
In this episode:
Dr. Katrina's journey

Transcendent experiences, near death, spiritual emergency

Limits of traditional psychology

What is transpersonal psychology?

Facilitating spiritual emergence

What is ACISTE?

Educating mental health professionals

When Lightning Strikes
Resources mentioned in this episode:
About Dr. Katrina:
Katrina Michelle, Ph.D., LCSW is a holistic psychotherapist and adjunct professor at Fordham University School of Social Services and The Institute for the Development of Human Arts. Informed by her doctoral research on spiritual emergence and her own transcendent experiences, she supports people in exploring, embracing, and integrating the multifaceted human experience.
Dr. Katrina currently serves as the executive director for The American Center for the Integration of Spiritually Transformative Experiences (ACISTE), an organization that reflects her desire to evolve mainstream systems so they acknowledge, honor, and include the spiritual component of human development. As co-founder of Emergent Entertainment, a company on a mission to demystify awakening experiences through storytelling and art, Dr. Katrina is also producing her first documentary film, When Lightning Strikes: The Unsexy Side of Awakening.
"This idea of one-size-fits-all medicine is just not fair and it's not helpful." – Dr. Katrina
Would you like to continue this conversation and connect with other people who are interested in exploring these topics? Please join us on our Facebook group! (https://www.facebook.com/groups/kaleidoscopeofpossibilitiespodcast)
About your host:
Dr. Adriana Popescu is a clinical psychologist, addiction and trauma specialist, and empowerment coach who is based in San Francisco, California and practices worldwide.
You can also follow her on social media:
Disclaimer: This podcast represents the opinions of Dr. Adriana Popescu and her guests. The content expressed therein should not be taken as psychological or medical advice. The content here is for informational or entertainment purposes only. Please consult your healthcare professional for any medical or treatment questions.
This website or podcast is not to be used in any legal capacity whatsoever, including but not limited to establishing "standard of care" in any legal sense or as a basis for legal proceedings or expert witness testimony. Listening, reading, emailing, or interacting on social media with our content in no way establishes a client-therapist relationship.