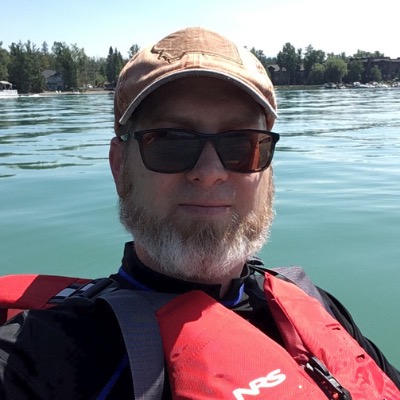 To watch the video of this episode, please go to: https://youtu.be/2vbOs4Y1uHU
How can spiritually transformative experiences impact mental health?
How can we have a greater understanding of transformative experiences?
What is possible to process and integrate these experiences?
Hear fascinating stories of transformation, holistic approaches, and hopeful possibilities for the future of mental health in this episode of Kaleidoscope of Possibilities in which Dr. Adriana Popescu speaks with counselor, author, and spiritually transformative experiences expert Dr. Ryan Rominger.   
In this episode:
Ryan's story

Working and living in Montana

Near-death experiences

Being in the light

Spirituality and spiritual traditions

Kundalini experiences

Getting off medications

Family systems theory

Distressing experiences and mental health

Helplessness, hopelessness

Processing and integrating experiences

ACISTE

Research on spiritual experiences and aftereffects

Death anxiety

ASERVIC

SAIGE

Work with LBGTQ community

The future of mental health
Resources mentioned in this episode: 
Website: https://romingercounseling.com/about-me
Email: drryanrominger@gmail.com
ACISTE: https://aciste.org
ACISTE Support: https://aciste.org/support-directory/
ASERVIC: https://aservic.org
SAIGE: https://saigecounseling.org
About Dr. Ryan Rominger:
Ryan, or Dr. Ryan Rominger, is an NBCC Board Certified licensed counselor in Montana with his own private practice called Rominger Counseling. He is currently the Associate University Research Chair for the Center for Educational and Instructional Technology Research in the College of Doctoral Studies at the University of Phoenix, has worked in academic and research settings since 2004, is currently a member of SAIGE (Society for Sexual, Affectional, Intersex, and Gender Expansive Identities) and ASERVIC (Association for Spiritual, Ethical, and Religious Values in Counseling), and is past President of the Board of Directors of ACISTE (American Center for the Integration of Spiritually Transformative Experiences). Ryan has some 27 publications including a co-authored chapter on the use of mindfulness-based therapies with older adults, numerous articles on near-death and exceptional experiences, and most recently an article on depression and mysticism within clinical practice, published in the APA journal Spirituality in Clinical Practice, which was co-authored with Canadian psychiatrist Dr. Tony Benning and Australian psychologist Dr. Kylie Harris. Ryan also manages his family farm in Montana, is husband to Mandy, is father to 2 kids, has 3 cats, a dog, and enjoys RVing and kayaking during the summer and skiing in the winter.
"We have to help them relax and trust the process, and allow transformation to happen"– Dr. Ryan Rominger
Would you like to continue this conversation and connect with other people who are interested in exploring these topics? Please join us on our Facebook group! (https://www.facebook.com/groups/kaleidoscopeofpossibilitiespodcast/)
About your host:
Dr. Adriana Popescu is a clinical psychologist, addiction and trauma specialist, and empowerment coach who is based in San Francisco, California and practices worldwide.
For more information on Dr. Adriana, her sessions and classes, please visit: https://adrianapopescu.org/
You can also follow her on social media:
Facebook: https://www.facebook.com/DrAdrianaPopescu/
Instagram: https://www.instagram.com/dradrianapopescu/?hl=en
Twitter: https://twitter.com/DrAdrianaP
Linked In: https://www.linkedin.com/in/adriana-popescu-ph-d-03793
Soundcloud: https://soundcloud.com/dradrianapopescu
Youtube: https://www.youtube.com/channel/UCflL0zScRAZI3mEnzb6viVA
Vurbl: https://vurbl.com/station/MjMRyCcTpj/
Clubhouse: https://www.clubhouse.com/club/kaleidoscopepossibilities
Disclaimer: This podcast represents the opinions of Dr. Adriana Popescu and her guests. The content expressed therein should not be taken as psychological or medical advice. The content here is for informational or entertainment purposes only. Please consult your healthcare professional for any medical or treatment questions.
This website or podcast is not to be used in any legal capacity whatsoever, including but not limited to establishing "standard of care" in any legal sense or as a basis for legal proceedings or expert witness testimony. Listening, reading, emailing, or interacting on social media with our content in no way establishes a client-therapist relationship.