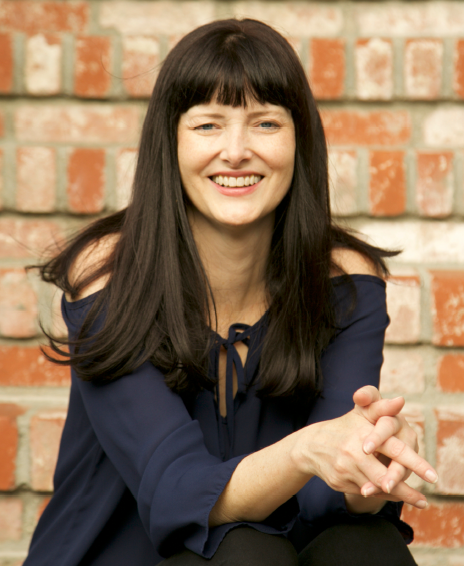 To watch the video of this episode, please go to: https://youtu.be/2I9-0JeugkQ
How can we have peace, happiness, and ease in the body?
What does chiropractic treatment entail?
How does our mental health impact our bodies and vice-versa?
Discover these fascinating insights, dynamic questions and so much more as Dr. Adriana Popescu is joined by Chiropractor and Access Consciousness® Certified Facilitator Dr. Christina Meakim on the latest episode of Kaleidoscope of Possibilities. In this fun conversation you will hear about how Dr. Christina discovered what works to relieve pain, create alignment and open the door to happiness and feeling good in the body.
In this episode:
Christina's story

Chiropractic study

Applied Kinesiology

Muscle testing

Pinched nerves

Chronic pain

Mechanical compression

Pinched nerves

Chiropractic and mental health

Anxiety and depression

ADD and ADHD

Having peace and ease in the body

Injury

Neuro Emotional Technique

Supplements and support

Foods and nutrition

The body's communication

Kindness to the body

NUCCA Chiropractic

Fibromyalgia

Access Consciousness®

Judgments of pain
Resources mentioned in this episode:
Healthy Life Chiropractic website: https://www.healthylifesf.com/
Christina's Website: https://www.drchristinameakim.com/
About Dr. Meakim:
Dr. Christina Meakim, D.C. has been practicing in San Francisco since 2002. She has a bachelor's degree from Penn State and her Doctorate of Chiropractic from Palmer College of Chiropractic. She is Part II certified in the NUCCA procedure. Dr. Meakim was faculty at Life Chiropractic College West training students NUCCA chiropractic or 5 years. She is certified in spinal trauma and whiplash, Applied kinesiology, Activator methods Neuro Emotional Technique, the Nasal Specific Technique, and an Access Consciousness® Certified facilitator.
"I am in love with the fact that you can naturally heal something without drugs or surgery – It's a miracle to me." – Dr. Meakim
Would you like to continue this conversation and connect with other people who are interested in exploring these topics? Please join us on our Facebook group! (https://www.facebook.com/groups/kaleidoscopeofpossibilitiespodcast/)
About your host:
Dr. Adriana Popescu is a clinical psychologist, addiction and trauma specialist, and empowerment coach who is based in San Francisco, California and practices worldwide.
For more information on Dr. Adriana, her sessions and classes, please visit: https://adrianapopescu.org/
You can also follow her on social media:
Facebook: https://www.facebook.com/DrAdrianaPopescu/
Instagram: https://www.instagram.com/dradrianapopescu/?hl=en
Twitter: https://twitter.com/DrAdrianaP
Linked In: https://www.linkedin.com/in/adriana-popescu-ph-d-03793
Soundcloud: https://soundcloud.com/dradrianapopescu
Youtube: https://www.youtube.com/channel/UCflL0zScRAZI3mEnzb6viVA
Clubhouse: https://www.clubhouse.com/club/kaleidoscopepossibilities
TikTok: https://www.tiktok.com/@dradrianapopescu?
Disclaimer: This podcast represents the opinions of Dr. Adriana Popescu and her guests. The content expressed therein should not be taken as psychological or medical advice. The content here is for informational or entertainment purposes only. Please consult your healthcare professional for any medical or treatment questions.
This website or podcast is not to be used in any legal capacity whatsoever, including but not limited to establishing "standard of care" in any legal sense or as a basis for legal proceedings or expert witness testimony. Listening, reading, emailing, or interacting on social media with our content in no way establishes a client-therapist relationship.