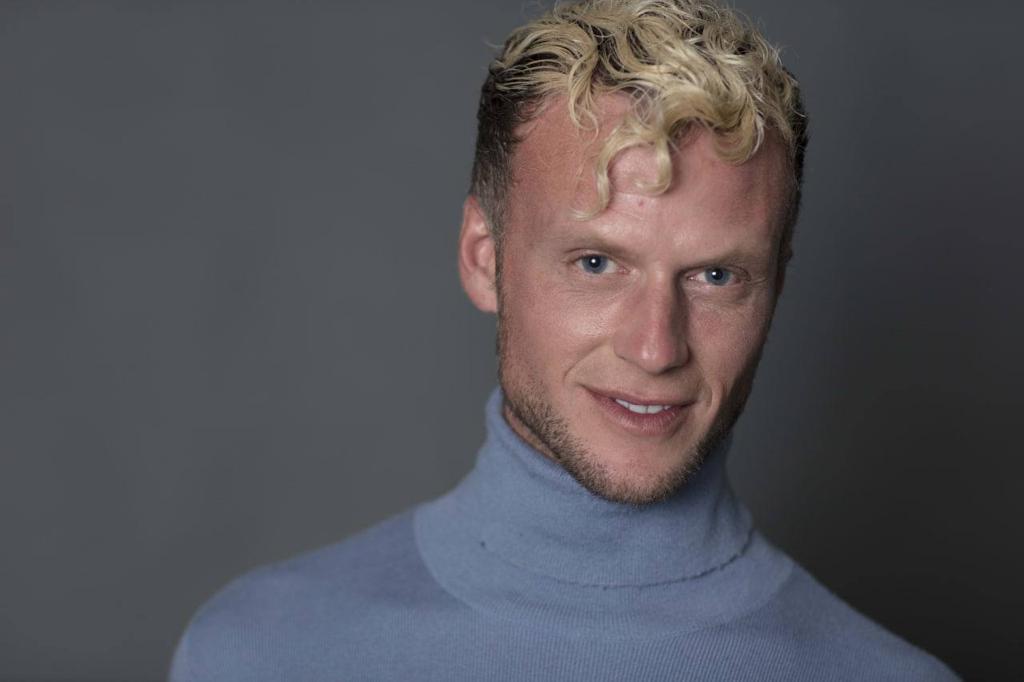 To watch the video of this episode, please go to: https://youtu.be/lKUQEaMCwe8
How can we open to greater creative possibilities?
What tools are available to contribute to and create a different reality?
What is the power of change and choice we all have available?
In this magical episode of Kaleidoscope of Possibilities Dr. Adriana Popescu is joined by change coach, Access Consciousness® Certified Facilitator, Performing Artist, and Best-selling Author Merlijn Wolsink.  You will hear this wizard's vulnerable and powerful experience of diagnosis and disease, and how he has used tools, questions, and creativity to have a different possibility.      
In this episode:
Merlijn's story

HIV diagnosis

Creative arts and healing

Movement and the body

Awareness

Discovering Access Consciousness®

Light and heavy

Who does this belong to?®

The Clearing Statement®

Disempowerment

Healing bodies

Knowing

Change and choosing

Embodying creative energy
Resources mentioned in this episode: 
About Merlijn:
Merlijn always had a capacity for facilitating change. With a background in creative arts, the stage has always been a place from which he can inspire the world. Using the Access Consciousness® tools, Merlijn's forté includes energy transformation, taking tension out of bodies naturally, allowing rigid and deep judgments to change, and empowering his clients to navigate the energies surrounding their daily life with ease. Merlijn isn't the only contributor to his work, Magic Merlot – his Drag Persona – also helps add a less serious and more experimental creative outlet to his coaching practice. His clients have changed depression, long-lasting body pain, healed old and acute injuries and many have also learned to love and receive their body and their life.
"If we can actually move with all of these energies, how much more fun could life be?" – Merlijn 
Would you like to continue this conversation and connect with other people who are interested in exploring these topics? Please join us on our Facebook group! (https://www.facebook.com/groups/kaleidoscopeofpossibilitiespodcast/)
About your host:
Dr. Adriana Popescu is a clinical psychologist, addiction and trauma specialist, and empowerment coach who is based in San Francisco, California and practices worldwide.
For more information on Dr. Adriana, her sessions and classes, please visit: https://adrianapopescu.org/
You can also follow her on social media:
Facebook: https://www.facebook.com/DrAdrianaPopescu/
Instagram: https://www.instagram.com/dradrianapopescu/?hl=en
Twitter: https://twitter.com/DrAdrianaP
Linked In: https://www.linkedin.com/in/adriana-popescu-ph-d-03793
Soundcloud: https://soundcloud.com/dradrianapopescu
Youtube: https://www.youtube.com/channel/UCflL0zScRAZI3mEnzb6viVA
Clubhouse: https://www.clubhouse.com/club/kaleidoscopepossibilities
Tiktok: https://www.tiktok.com/@dradrianapopescu?
Disclaimer: This podcast represents the opinions of Dr. Adriana Popescu and her guests. The content expressed therein should not be taken as psychological or medical advice. The content here is for informational or entertainment purposes only. Please consult your healthcare professional for any medical or treatment questions.
This website or podcast is not to be used in any legal capacity whatsoever, including but not limited to establishing "standard of care" in any legal sense or as a basis for legal proceedings or expert witness testimony. Listening, reading, emailing, or interacting on social media with our content in no way establishes a client-therapist relationship.