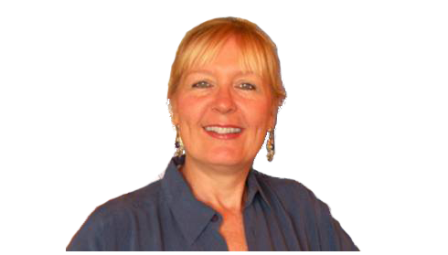 To watch the video of this episode, please go to: https://youtu.be/lpnzpK6JBFI
Addressing Depression & Anxiety: Energy Therapies, Microbiome, Lifestyle, Epigenetics
Our bodies are miraculous organisms constantly giving us awareness and information about what we can clear and change. 
How do we actually get at the root cause of illness and disease in the body?
What keys are epigenetics, microbiome, food, water, and environment to our health and wellbeing? 
What immediate steps can we take to help our bodies have more ease?
Tune in for a dynamic conversation with Dr. Anne Merkel, Ph.D., ND, a "whole person practitioner," who specializes in energetic and naturopathic approaches to health and healing. 
You will not want to miss Dr. Merkel's simple and powerful "quick fixes" to get started on a path of naturopathic health and happiness for body and mind. 
In this episode:
Dr. Merkel's background & healing journey

Helping people find root causes

Functional medicine explained

Epigenetics

Keeping genes working

Each person is unique

Microbiome

Food sensitivities

Dr. Merkel's quick fixes to get started
Resources mentioned in this episode:
Dr. Merkel's websites - 
Visit these websites for the complimentary 20-minute consultation sessions mentioned by Dr. Merkel in this episode.
About Dr. Merkel:
Dr. Anne Merkel has offered energy therapy to clients worldwide for over 35 years, incorporating NET (Neuro Emotional Technique), EFT (Emotional Freedom Techniques), Energy Remedies, Acupuncture, Kinesiology – now with Classical Naturopathy, to treat chronic health and emotional issues in a "Whole Person" approach.
Her natural medicine practice specializes in functional medicine approaches for autoimmune, cancer, dementia, trauma, and more. She addresses depression and anxiety on a regular basis among other stresses induced by emotional, chemical, environmental, nutritional, and epigenetic influences.
"If I can heal myself, everybody should have hope that they can get beyond it."
– Dr. Merkel
Would you like to continue this conversation and connect with other people who are interested in exploring these topics? Please join us on our Facebook group! (https://www.facebook.com/groups/KaleidoscopeOfPossibilities/)
About your host:
Dr. Adriana Popescu is a clinical psychologist, addiction and trauma specialist, and empowerment coach who is based in San Francisco, California and practices worldwide.
You can also follow her on social media:
Disclaimer: This podcast represents the opinions of Dr. Adriana Popescu and her guests. The content expressed therein should not be taken as psychological or medical advice. The content here is for informational or entertainment purposes only. Please consult your healthcare professional for any medical or treatment questions.
This website or podcast is not to be used in any legal capacity whatsoever, including but not limited to establishing "standard of care" in any legal sense or as a basis for legal proceedings or expert witness testimony. Listening, reading, emailing, or interacting on social media with our content in no way establishes a client-therapist relationship.